Course Description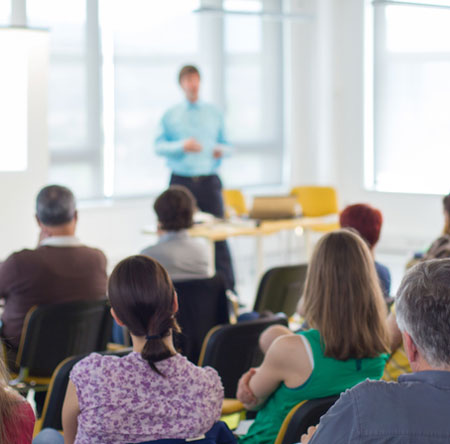 BSB30120 qualification reflects the role of individuals in a variety of Business Services job roles.
These roles carry out a range of routine procedural, clerical, administrative or operational tasks that require technology and business skills.
They apply a broad range of competencies using some discretion, judgment, and relevant theoretical knowledge. They also provide technical advice and support to a team.
Career Outcomes
Successful completion of this course may provide employment opportunities such as:
Medical Receptionist
Records Clerk
Administrative Assistant
Customer Service Representative
Medical Secretary
* For Traineeship/Apprenticeship programs, employers are responsible for all relevant police checks.
For ACT Residents, for more information on eligibility, please refer to link: https://www.act.gov.au/skills
A total of 13 Units of Competency must be achieved as specified below.
Core Units – 6
BSBPEF201 Support personal wellbeing in the workplace
BSBWHS311 Assist with maintaining workplace safety
BSBXCM301 Engage in workplace communication
BSBTWK301 Use inclusive work practices
BSBCRT311 Apply critical thinking skills in a team environment
BSBSUS211 Participate in sustainable work practices
Elective Units – 7
BSBPEF301 Organise personal work priorities
BSBWRT311 Write simple documents
BSBTEC301 Design and produce business documents
BSBTEC302 Design and produce spreadsheets
BSBTEC303 Create electronic presentations
BSBOPS303 Organise schedules
BSBLDR301 Support effective workplace relationships
*AAAS recommends the above elective units based on extensive consultation with the industry experts.
Pathways into this qualification
Learners who have successfully completed a vocational qualification at a BSB20120 Certificate II in Business or any other qualification
Pathways from the qualification
Upon successful completion of BSB30120 Certificate III in Business, graduates may pursue BSB40120 Cert IV in Business to develop higher level of expertise across a wider range of business functions.
We provide flexible delivery which includes a combination of online, face-face, on-the-job, self-paced and distance learning options through (internet/video calls/webinar/Learning Management systems (LMS).
This qualification will be delivered over a period of 12 months.
AAAS 's Training and Assessment Strategy is developed in consultation with the employer groups to ensure the training meets the industry requirements.
Extension will be granted under special circumstances
ACT
Fees
For learner who live & work in ACT and satisfy eligibility criteria for ACT Skilled Capital or Australian apprenticeship program fees may differ. To check your eligibility please email us at info@aaas.edu.au or complete enquire form.
Australian Apprenticeship program
$350
Fee-For-Service
Fees
Tuition Fees
$999 *
Direct Credit Transfer, Extension, Deferral and Certificate re-issue.
$0
Total course fees includes all study materials, training and assessment services.
Fees may be paid in instalments through AAAS flexible payment plan. Following your course commencement, any instalments (not more than $1000) are collected as per your course progression at any given time.
A Deposit of $120 must be paid prior to the Cooling-Off Period for AAAS to issue your Confirmation of Enrolment (CoE).
For ACT learners to get further information please visit https://www.skills.act.gov.au/students
For further support and assistance please fill 'Need Help?' Form