Course Description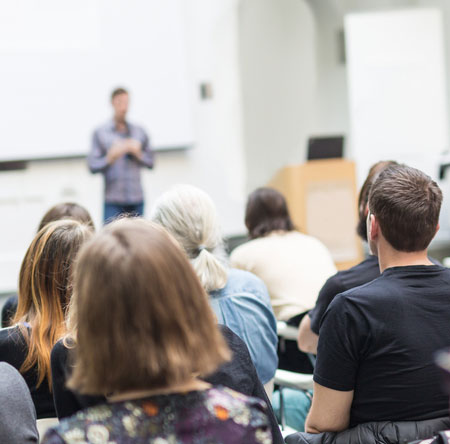 Career Outcomes
Successful completion of this course may provide employment opportunities such as :
Computer Technician
Client Support Officer (ICT)
Network Operations Technician
Software Support Technician
Technical Officer (ICT)
This qualification reflects the role of individuals who are job ready and competent in a wide range of information and communications technology (ICT) roles and apply a broad range of skills in varied work contexts, using problem solving skills and effective communication with others.
The skills required for these roles may include, but are not restricted to:
Database development: interpreting specifications, technical designs and flow charts, modifying software applications, constructing technical specifications from models and testing, and writing technical documents
Database maintenance: managing, cleaning, storing and verifying organisational data, and evaluating compliance with internal and external data ethics regulations and legislation
Gaming development: creating 2D and 3D modelling and animation software through scripts and storyboards
Networking: installing, configuring and testing networks and servers in organisations
Programming: building, testing and applying basic object-oriented language skills, user interfaces and software developments
Systems administration support: implementing maintenance procedures and support to help troubleshoot system applications
>Web development: designing website layouts through textual and visual content transfer, search engine optimisation and simple markup language documents.
* For Traineeship/Apprenticeship programs, employers are responsible for all relevant police checks.
A total of 20 Units of Competency must be achieved as specified below.
Core Units – 7
BSBCRT404 Apply advanced critical thinking to work processes
BSBXCS404 Contribute to cyber security risk management
ICTICT426 Identify and evaluate emerging technologies and practices
ICTICT443 Work collaboratively in the ICT industry
ICTICT451 Comply with IP, ethics and privacy policies in ICT environments
ICTPRG302 Apply introductory programming techniques ICTSAS432 Identify and resolve client ICT problems
Elective Units – 13
ICTICT433 Build graphical user interfaces
ICTNWK422 Install and manage servers
ICTNWK423 Manage network and data integrity
ICTWEB452 Create a markup language document
ICTCYS407 Gather, analyse and interpret threat data
ICTICT425 Implement WHS, environmental sustainability and antidiscrimination practices in an ICT workplace ICTICT429 Determine and confirm client business requirements
ICTNWK425 Build small wireless local area networks
ICTPMG411 Support small scale ICT projects
ICTPRG436 Develop mobile applications
ICTSAD402 Develop and present ICT feasibility reports
ICTWEB441 Produce basic clientside script
ICTICT517 Match ICT needs with the strategic direction of the organisation

*AAAS recommends the above elective units based on extensive consultation with the industry experts.
Pathways into the qualification
Learners who have successfully completed a vocational qualification ICT30120 Certificate III in Information Technology
Pathways from the qualification
Upon successful completion of ICT40120 Certificate IV in Information Technology, graduates may pursue into ICT50220 Diploma of Information Technology to develop higher level of expertise across Information Technology Industry.
We provide flexible delivery which includes a combination of online, face-face, on-the-job, self-paced and distance learning options through (internet/video calls/webinar/Learning Management systems (LMS).
This qualification will be delivered over a period of 12 months
AAAS 's Training and Assessment Strategy is developed in consultation with the employer groups to ensure the training meets the industry requirements.
Extension will be granted under special circumstances
| | |
| --- | --- |
| Fee-For-Service | Fees |
| Tuition Fees | $3500 * |
| Direct Credit Transfer, Extension, Deferral and Certificate re-issue. | $0 |
Total course fees includes all study materials, training and assessment services.
Fees may be paid in instalments through AAAS flexible payment plan. Following your course commencement, any instalments (not more than $1000) are collected as per your course progression at any given time.
A Deposit of $120 must be paid prior to the Cooling-Off Period for AAAS to issue your Confirmation of Enrolment (CoE).
For further support and assistance please fill 'Need Help?' Form