Course Description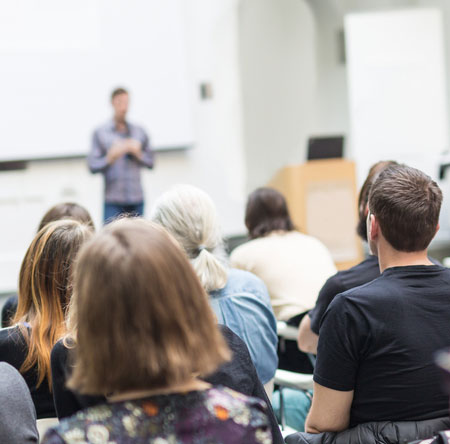 Career Outcomes
Successful completion of this course may provide employment opportunities such as :
IT Project Manager
Knowledge Manager
eLearning Manager
Enterprise Application Integration Consultant
Enterprise Architecture Manager
Software Manager
This qualification reflects the role of individuals in a variety of information and communications technology (ICT) roles who have significant experience in specialist technical skills, or managerial business and people management skills.
Individuals in these roles carry out complex tasks in a specialist field, working independently, leading a team or a strategic direction of a business. They apply their skills across a wide range of industries and business functions, or as a business owner (sole trader/contractor).
The skills required for these roles may include, but are not restricted to:
Advanced data management information:creating, designing, and monitoring complex systems that store data, and optimising organisational knowledge management.
Cyber security: protecting sensitive data and information through security architecture and developing disaster recovery and contingency plans.
Full stack web development: building advanced user interfaces, developing representational state transfer application program interfaces (REST APIs), and designing user experience solutions.
Further programming: applying advanced ICT languages to maintain security and manage data.
IT strategy and organisational development: managing and communicating strategic ICT business solutions.
Systems development and analysis:modelling and testing data objects, data processes and preferred ICT system solutions.
Telecommunications network engineering: : managing logistics, organisational specifications, regulations, and legislative requirements across network projects.
* For Traineeship/Apprenticeship programs, employers are responsible for all relevant police checks.
A total of 20 Units of Competency must be achieved as specified below.
Core Units – 6
BSBCRT611 Apply critical thinking for complex problem solving
BSBTWK502 Lead and manage team effectiveness
BSBXCS402 Promote workplace cyber security awareness and best practices
ICTICT608 Interact with clients on a business level
ICTICT618 Manage IP, ethics and privacy in ICT environments
ICTSAD609 Plan and monitor business analysis activities in an ICT environment
Elective Units – 10
ICTCYS606 Evaluate an organisation's compliance with relevant cyber security standards and law
ICTCYS608 Perform cyber security risk assessments
ICTCYS612 Design and implement virtualised cyber security infrastructure for organisation
ICTCYS604 Implement best practices for identity management
ICTNWK546 Manage network security
ICTNWK560 Determine best-fit topologies for wide area networks ICTNWK561 Design enterprise wireless local area networks
BSBLDR601 Lead and manage organisational change
ICTSAD507 Design and implement quality assurance processes for business solutions
ICTSAD508 Develop technical requirements for business solutions

*AAAS recommends the above elective units based on extensive consultation with the industry experts.
Pathways into the qualification
Learners who have successfully completed a vocational qualification ICT50220 Diploma of Information Technology
Pathways from the qualification
Upon successful completion of ICT60220 Advanced Diploma of Information Technology, graduates may wish to continue their education into higher education qualifications in Information Technology – Degree programs in the field of Information Technology, Networking Telecommunications subject to meeting the entry requirements.
We provide flexible delivery which includes a combination of online, face-face, on-the-job, self-paced and distance learning options through (internet/video calls/webinar/Learning Management systems (LMS).
This qualification will be delivered over a period of 18 months
AAAS 's Training and Assessment Strategy is developed in consultation with the employer groups to ensure the training meets the industry requirements.
Extension will be granted under special circumstances
| | |
| --- | --- |
| Fee-For-Service | Fees |
| Tuition Fees | $7000 * |
| Direct Credit Transfer, Extension, Deferral and Certificate re-issue. | $0 |
Total course fees includes all study materials, training and assessment services.
Fees may be paid in instalments through AAAS flexible payment plan. Following your course commencement, any instalments (not more than $1000) are collected as per your course progression at any given time.
A Deposit of $120 must be paid prior to the Cooling-Off Period for AAAS to issue your Confirmation of Enrolment (CoE).
For further support and assistance please fill 'Need Help?' Form