Course Description
BSBSS00095 skill set addresses the skills and knowledge required to undertake work activities in compliance with organisational procedures that prevent and control infection
BSBWHS332X Apply infection prevention and control procedures to own work activities.
Career Outcomes
Achievement of this unit of competency provides credit towards the Certificate III in Work Health and Safety, the Certificate III in Business and other qualifications that allow for selection of this unit of competency.
We provide flexible delivery which includes a combination of online, face-face, on-the-job, self-paced and distance learning options through (internet/video calls/webinar/Learning Management systems (LMS)).
Duration:
This qualification is delivered as a flexible delivery mode.
AAAS 's Training and Assessment Strategy is developed in consultation with the employer groups to ensure the training meets the industry requirements.
In doing so, the required "Amount of Training" for this qualification are analysed and calculated for each learner/target groups. This will enable you to grasp the knowledge and provide you with an understanding of how to apply them prior to being assessed for the relevant unit of competency.
ACT
Fees
For ACT residents, you may be eligible for ACT skilled capital program, to check your eligibility please email us at info@aaas.edu.au or complete enquire form.
Currently Not Available for Funding
$0
Fee-For-Service
Fees
Tuition Fees
$250
Direct Credit Transfer, Extension, Deferral and Certificate re-issue.
$0
Total course fees include all study materials, training and assessment services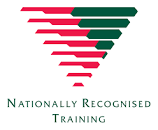 Find out more about the course
Get started with AAAS today!
Skip to content