Overview
Choosing the right course
Australian Academy of Advanced Skills (AAAS) offers nationally recognized courses across Business and Hospitality industries. Our courses are aimed to prepare you for leadership and specialised skills required for the high demand occupations. When choosing a course there are a number of things to consider:
What industries are you interested in?
What skills and knowledge do you already have?
What delivery method suits you best?
What will be the cost of undertaking study?
How much time can you dedicate to your study?
Will you be able to dedicate time to complete work placement?
What sort of employment opportunities will be available to you on completion?
Will the qualification provide a career pathway into something else you are interested in?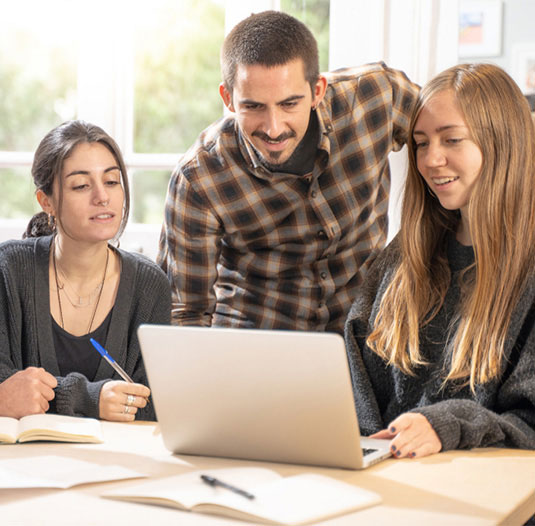 Study Options
At AAAS, we offer a range of study options viz. face-face, on-the-job, self-paced, distance learning and flexible delivery methods.
All of our courses combine theoretical and practical knowledge to ensure students receive job ready education.
Flexible delivery includes combination of face-face, on-the-job, self-paced and distance learning options through online (internet/video calls/webinar/Learning Management Systems (LMS)). Flexible delivery mode is provided to learners with higher foundation skills or Apprenticeship; Traineeship or/and working in job-related to the area of study. AAAS will assess the prospective learner for these requirements prior to enrolment. The entry requirement would mention the required tools, equipment or environment factors to successfully undertake this flexible delivery mode.
Information on Courses
AAAS will provide all prospective learners and stakeholders pre-enrolment information on what we have to offer. This information is provided regularly through our enquiries follow-up communication tools and other ethical marketing practices.
We believe in making the enrolment process as easy as possible.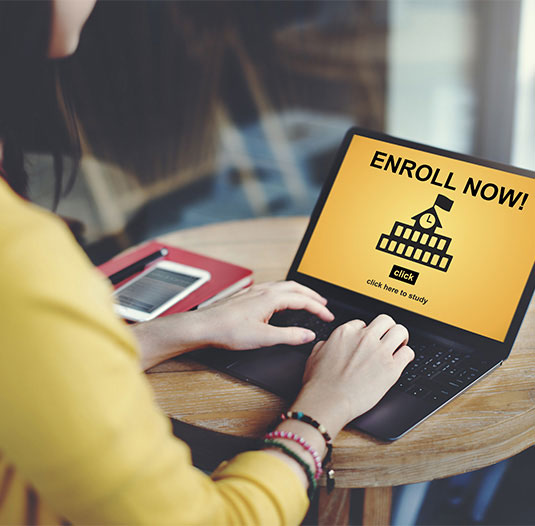 How to Enrol
Learners wishing to enrol should contact our office on 1300 SKILLS or 1300 754 557 or email us on info@aaas.edu.au to request an enrolment pack.
Complete the Enrolment pack which will be provided to you,
Undertake an initial skills Assessment to ensure your eligibility and
Enrol in a course that is right for you.
You can get enrolment help for a course by going to the courses tab and selecting the course of your choice and filling out the 'Need Help' form.
Fee Information
In accordance with applicable Commonwealth and State legislation, AAAS is entitled to charge fees for items or services provided to students undertaking a course of study. The fee may vary depending on the course that you are enrolling in, the funding available for that course, the delivery method and whether you are eligible for a concession. Generally, course fees are used to cover the cost of items such as course materials or text books, student services and training and assessment services. For more information please view our Course Fees, Payment and Refund Policy located in the Learner Information Handbook
Payment Options and Assistance
At AAAS we offer a range of payment options and assistance to support you to complete your study and achieve your goals. Students have an number of flexible payment options that include up-front payments, pay-as-you-go or tailored payment plans. For learners who may be experiencing financial difficulty, AAAS are more than happy to discuss a flexible payment plan or refer learners to a eligible subsidised programs.
Unique Student Identifier (USI)
In order to undertake nationally recognized training, students must have a Unique Student Identifier (USI). A USI is a reference number made up of ten number and letters that:
Creates a secure online record of your recognised training and qualifications gained in Australia, from all training providers you undertake recognised training with
Will give you access to your training records and transcripts
Can be accessed online, anytime and anywhere
Is free and easy to create and
Stays with you for life
To create an USI, please visit https://www.usi.gov.au/your-usi/create-usi
Induction
Prior to commencing training, all learners will undertake a AAAS's induction. This induction will provide learners with all of the information they need to undertake their training course. This includes information about the course and training delivery such as:
Cooling Off Period
At AAAS, we understand that circumstances can change. This is why we offer a cooling-off period of 14 calendar days for all our training programs. Cooling-off period is an option to support prospective learners to try their area of study before they commit to full delivery of the course. This period would allow prospective learners and/or their trainer/assessor to determine the suitability of the choice of study. In simple terms, it is like "try before you learn".
Learner and/or their trainer/assessor may wish to cancel or withdraw the enrolment during the cooling off period, they may be eligible for a full refund if all the resource provided are returned back in a good condition.
Recognition of prior learning and credit transfer
Recognition of Prior Learning (RPL) and Credit Transfer is an assessment process designed to identify and assess the prior knowledge and skills of a learners. It includes assessing previous and current education and training, work and life experience and knowledge.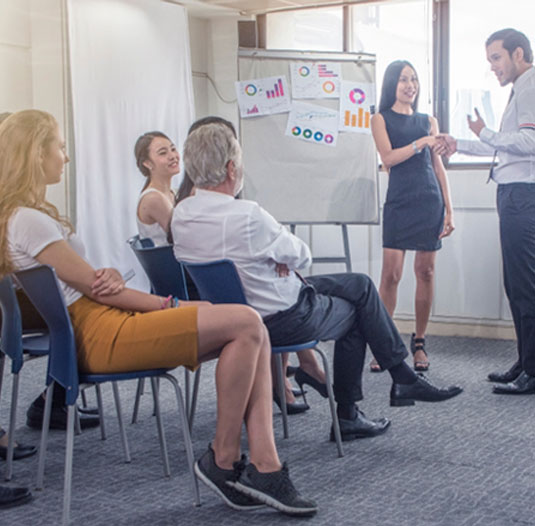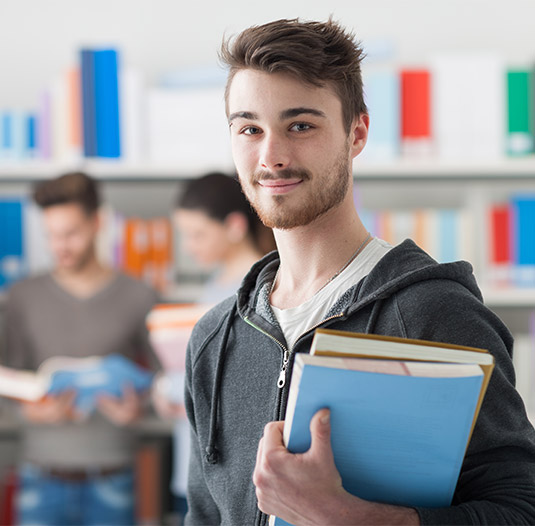 Policies and Procedures
By signing the Application/Enrolment form, paying your fees and completing the cooling-off period, you entered a formal contract with Australian Academy of Advanced Skills (AAAS) under which you agreed to the terms and conditions of enrolment specified and agreed to abide by the Code of Conduct as follows:
Code of Conduct
Today's Work requires Learners to use their initiative, work as a team member and be honest, loyal, tactful and courteous. All Learners are required to treat their fellow Learners and staff with respect. At AAAS we strive to maintain the following "basic principles" of interpersonal behaviour:
focus on the situation, issue or behaviour, not on the person
maintain the self-confidence and esteem of others
maintain constructive relationships with staff and fellow Learners
take the initiative to make things better
lead by example
It is the responsibility of all Learners to ensure that these principles are adhered to at all times.
Learners' rights
Learners have a right to:
learn in a safe, secure and clean environment
be treated fairly and equitably and with respect by other Learners and staff
learn in an environment free of discrimination, harassment, bullying or victimisation
receive encouragement and support during the course of their training
have their personal information and privacy protected
have the results of their progress stored securely and maintained accurately
be able to access their personal Learner records on request
obtain information about assessments and the assessment process in advance of an assessment
receive adequate comment from trainer/assessors about their performance in class and after an assessment, and about their progress in the course
make a complaint by using the proper procedure and have it treated confidentially and dealt with fairly and quickly
have the right to appeal against any decision made in relation to a complaint they make
discuss their concerns or problems confidentially with staff
Learners are always encouraged to follow internal complaints and appeals procedures wherever possible. However; in ACT, if learners undertaking the ACT Training Initiative Program (Skilled Capital & User Choice) wish to communicate any complaints or feedback regarding their training directly with the Skills Canberra, they may contact them on; Phone: (02) 6205 8555 (during business hours) Email: skills@act.gov.au Address: PO Box 158, Canberra ACT 2601 Business Hours: 8:30am – 5:00pm, Monday – Friday and/or through the Skills Canberra website https://www.skills.act.gov.au/complaints
Learners' responsibilities
Learners are required to:
be courteous and polite to, and respectful of, each other and staff
cooperate with each other and staff
take all steps to improve teamwork and interpersonal communication
adhere to all health and safety requirements at all times (whether written or spoken)
behave in an appropriate and acceptable way and not do anything that may cause anyone else offence or embarrassment (This includes not swearing or using offensive language; not using threatening or abusive language; and not harassing, bullying or victimising anyone.)
not do anything that disrupts a class or the learning of other Learners
attempt to resolve any conflicts or misunderstandings immediately they arise
be punctual, regular and committed, and take responsibility and ownership for their own learning and their own actions
sign any attendance register required (85% attendance is required)
maintain satisfactory course progress
provide accurate information about themselves and promptly inform AAAS of any change in their details
pay relevant fees when they are due
not smoke, consume alcohol or drugs in the college premises; not enter the college under the influence of alcohol or illegal drugs; not bring alcohol, illegal drugs or weapons to the college
use mobile phones or paging devices in class or in any assessment situation
prepare adequately for assessment, submit assessment tasks (such as assignments) by the due date, and ask for an extension of time if exceptional circumstances require it
not engage in plagiarism or cheating of any kind
dress suitably at all times
not steal, damage, or misuse any AAAS equipment or resources or anyone else's property
Enrolment
We believe in making the enrolment process as easy as possible.
Training
All of our courses combine theoretical and practical knowledge to ensure students receive job-ready education.
Support & Monitoring
provide our learners with additional support, advice or assistance to help achieve positive learning outcomes.
Assessment
Collect the evidence and make judgements that all aspects of the unit of competency are held and can be applied in an industry context.
Award
a student's achievement in a course of study leads to a nationally recognised qualification.
Job Opportunities
A focus on real-world and industry-based skills offers the opportunity to learn specific and practical job skill providing a path into the workforce.
Find out more about the course
Get started with AAAS today!
Skip to content