Course Description
According to Verizon's 2022 Data Breach Investigations Report, 82% of breaches this year were initially caused by human error. This includes the use of stolen credentials after someone fell for a phishing email and social engineering attempts. Cybersecurity training can teach employees to avoid these mistakes, potentially minimizing data breaches.
Cyber Security Awareness
This course is designed to develop knowledge and promote awareness of an individual's digital safety and being informed of the cybersecurity risks at their workplace. The course is ideal for both an individual who wants to enhance their awareness and for Enterprises who are seeking to develop the Cybersecurity awareness of their teams.
The course has been designed in direct collaboration with industry leaders for technical and non technical learners.
It is offered as a self-paced learning program in an online mode – allowing you to learn at your own convenience, balancing your work and personal commitments.
Upon successful completion of this course, you will receive a Certificate of Completion from the Australian Academy of Advanced Skills, a leading provider of IT and Business Courses as well as a Digital Badge of completion.
*This is an unaccredited training program and does not lead to any nationally recognised AQF Certificate or a Statement of Attainment.
Learning Outcome
 Protecting your personal online profile from cyber security threats
Identifying and appropriately reporting online security threats
Securely manage information which is personally identifiable
Promoting Cyber security awareness and best practices in the workplace
Please click below to join this course
* As a Registered Training Organization, AAAS can also offer a nationally accredited version of this training.
Why Study with us?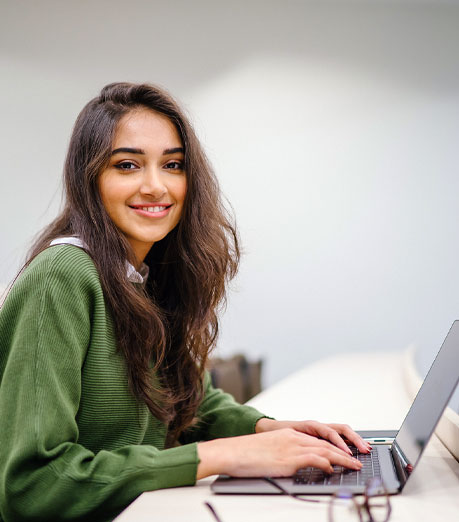 Working together for a better career
There are multitude of reasons why you should study with us, but we've narrowed it down to a handful of the very best.
Enrolment
We believe in making the enrolment process as easy as possible- Just Click to Enrol.
Training
Our course combines theoretical and practical knowledge to ensure learners receive awareness in Cyber Security
Support
We provide our learners with additional support, advice or assistance to help achieve positive learning outcomes.
Award
A student's achievement in a course of study leads to a Digital Badge of Completion.
Find out more about the course
Get started with AAAS today!
Skip to content