This skill set addresses the skills and knowledge to assist an individual to learn the skills needed to manage social media channels to interact with customers
Units of Competency
SIRXMKT002 Use social media to engage customers

The units provide credit towards qualifications in the BSB Business Services Training Packages
This skill set applies to those working in a broad range of industries who as part of their job role engage in social media marketing.
Fee-For-Service
Tuition Fees
$120
Direct Credit Transfer, Extension, Deferral and Certificate re-issue.
$0
Total course fees include all study materials, training and assessment services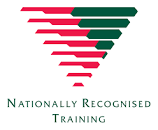 Find out more about the course
Get started with AAAS today!
Skip to content